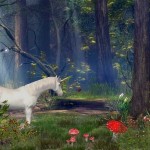 Internet is full of a variety of screensavers. Not only this, these screensavers have the added facility that they can be downloaded and installed extremely easily. Screensavers on different themes are readily available on the Internet.
If you are a nature lover you can choose from a range of breathtaking natural images. Sometimes, even computer generated nature images are equally enthralling. Similarly, if you are fond of aquariums you can get screensavers relating to extremely beautiful aquariums with a beautiful multiplicity of fish in them.
If you are a stunt buff and really like watching those terrifying stunts, Internet is at your service. The screensavers in this category relate to aeroplane stunts, speed stunts and a horde of other moving images and sequences. Not only this, you can even select those screensavers that are slide shows of impressive pictures on various topics and personalities.
Precautions Before Downloading Free Screensavers
You must be cautious before downloading the screensavers of your choice and adhere to certain preventative measures. First of all, you should start your downloading only from those sites that are trusted all over. Then you should make it a point to check these screensavers with the latest anti-virus so that you are free from various kinds of viruses and a range of other harmful software.
You simply have to right click the anti-virus icon present on your desktop. You will see a menu with an option 'scan with…' in it. You select this option and then make a left click to select the screen saver software that you want to down load. Double-click it and it will be installed on your computer.
Sometimes, it may happen that your screensaver is extremely detailed. It means that it will have a heavy load of files. These files will use a lot of memory of your computer and make it work very hard. As a result your computer may freeze also. Then you have to restart your computer. This has one major disadvantage that any information that was not saved prior to this is lost. So, desist from downloading screensavers with your important files open.
Some screensavers may also lead to a crash in our hard drive and this may also lead to loss of information. Such loss of information is permanent and cannot be retrieved by using any kind of software. Therefore it is utmost necessary that you should check the configuration of your computer before attempting to download a screensaver, If the specifications of your computer are at par with those mentioned in the web page from where you want to download your screensaver, go for it without any fear.
You can also create your own costumed screensavers using some related software applications. You can fill in those videos and audio that are extremely liked by you. Even these software applications are available on the Internet for free download. But again you have to be cautious and abide by all those precautions that are necessary for downloading screensavers.