A tablet pc is a bridge between a laptop's functionality and a Smartphone's portability. Let us have a glimpse at top 3 of them and compare what makes them better than the other to enable us to decide on our choice before going ahead and purchasing one of those fancy as well as a handy and a useful piece of tech item for all those who are forever on the go!
Apple iPad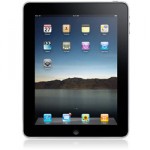 Apple iPad is clearly the most dominating tablet as of today and best one to invest your money in. Along with a good display and a cool interface it is also equipped with a good battery life extending up to 10 hours. Since Flash is missing, it makes many applications handicapped and the lack of camera brings down the dimensions of this tablet multifold. But the fact that it carries the trademark of Apple, itself convinces that users would not regret purchasing this piece. For a couple of features missing, it still is the most promising tablet available in the market.
HP Slate 500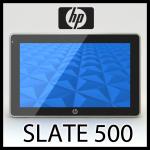 One of the most promising and ubiquitous tablets that has genuine Microsoft Windows 7 Professional 32 bit installed on it and an Intel Atom Processor. For those users are comfortable using Microsoft operating systems, this one is a strong recommendation. All applications that have been built for windows are applicable here. Appearance wise, it's got a good, solid built. The screen is good but it's recommended not to use this under direct sunlight. Since the VGA output is missing, there might be a problem connecting to projectors as majority of the projectors use VGA.
Performance wise, the tablet is quick and boots within seconds with a fast screen rotation. Finger print reader is however missing, which is meant to be an integral part of business tablets. Cameras have a low resolution but works well for video conferencing. As with all tablets, if used a lot for typing, a traveling keyboard is recommended.
Dell Streak 7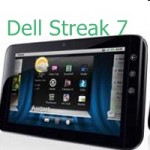 Before Dell Streak was introduced, there was a wave whether the Streak Tablet will top the iPad or not? It is 5 inch high resolution tablet which comes with sufficient accessories and uses Android 1.6 Operating system. The screen is visually appealing but takes time to switch between both the modes of the tablet: portrait and landscape. It has a Qualcomm 1GHz mobile processor. Now this one carries a front facing VGA camera and it supports 3G, is Wi-Fi enabled and has Bluetooth to facilitate smooth internet surfing experience while you are on the go. Battery life is a drawback and just like HP's Slate, the touch screen feature isn't too good either. Besides few of these drawbacks, the design of Dell Streak stands out. Booting time hardly takes few seconds so speed is placed at a good average. It's a multipurpose tablet with which you can use the phone, browse the net and the camera is a wonder which gives clear and sharp images.