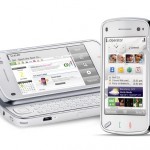 Technology is advancing at such a rapid pace that everyday we get to see new mobile phones with highly advanced features. So, when you go to purchase a mobile phone you must be sure about the features that are suitable for you and your lifestyle.
These days the customers have a large range of choice as far as the mobile phones are concerned. Almost every model uses the latest technology. It's only the price factor that is to be seriously considered otherwise no phone is inferior to others in the same range.
It's but natural that a costly phone will be more advanced, reliable and feature-laden than a cheaper one. If you want one of the best phones in the market, you ought to shell out a considerable amount of your hard earned money. Therefore, highly sophisticated phones are not everybody's cup of tea.
There are many persons who want a mobile phone only for the purpose of making and receiving calls. They are least interested in the added features and therefore aim at a cheap phone. So, you also should consider your requirement before buying your desired phone. Sometimes we allow our desires to overflow and buy those things, which only seem total wastage of money after some days.
Today, there is a great competition in the mobile phone industry. This is quite beneficial for the customers as they get a wide choice as well as are not looted by the companies. If there is monopoly of one company, it surely will charge extremely high rates to its customers but thankfully the competition in this industry has kept many of the mobile phones within the common man's reach.
All the more, the mobile companies keep on luring their customers by launching new models in the market on a regular basis. This is also pleasing for the customer. But it poses one problem also. The customers are not able to concentrate on one particular phone.
So, if you want to buy a phone, you should do a lot of research about it. You should surf the Internet and try to read a sizeable number of product reviews so that you come to know about the merits and demerits of that particular phone. You should read reviews by the common people as well as by the experts and then arrive at a decision.
Mobile Reserve Battery
Sometimes, the battery of your mobile is low and you are waiting for an important call. The next step is to charge your battery with a charger. Suppose, the charger is not within your reach. You are in a serious fix. For such problems many companies like Nokia have developed phones that have the facility for a reserve battery.
You simply have to dial *3370# and our cell will start working on the reserve battery. All the more you will get as much as 50% extra battery backup. You even don't want to worry about this reserve once it gets depleted. The next time you charge your phone this backup reserve will get refilled automatically.
Similar Interesting Posts: