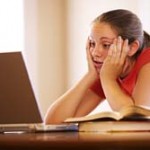 There are many things that make a computer slow in software or hardware. It may be small hard disk or low memory. Also it can be anything from the BIOS and/or operating system settings, programs of your CPU and insufficient RAM. And of course, it may be your network.
Here are some tips to help you to avoid unnecessary slow running of windows xp :
1. Any e-mail program you use, keep it clean by removing unimportant mails regularly.
2. Make sure you have a good anti-virus program, no need to keep more than one anti-virus in single computer. That should be up to date, automatic monitoring and auto update.
3. A good anti-spyware program is also important to keep is your computer. This should also be auto update and auto monitor.
4. It is good habit to run Disk Clean Up Daily. Path : Start>All Programs>Accessories>System Tools>Disk Clean Up  (A box will open – Make sure that every box is  checked, click "OK" -then "Yes".
5. Delete cookies and cache files every day. Path : Start>Control Panel, (if you have not already done so, click Switch to Classic View), then Click Icon of Internet Options>A pop-up window will appear – Delete Cookies. Click OK to delete files then check "Delete all offline content " > OK. Your clear history should be no more than 7 days.
6. A very important step in almost every missing. The Empty Prefetch folder. Path:Start>MyComputer>C-Drive> Windows>Prefetch (folder)>Select All, Delete All Files. Click Yes Close the window.
7. Empty Recycle Bin regularly.
8. Scan the hard drive of your computer. Path: Start>My Computer>Right Click "C" – box opens – click on Properties at the bottom – another box opens – click on Tools, click now posts sure that both "Automatically fix file system errors" and "scan and attempt recovery of bad sectors" are enabled, click Start. You may need to complete this step for a long time.
9. Defrag your computer regularly. Path: Start>All Programs>Accessories>System Tools>Disk Defragmenter – Windows – Select "C" drive, click Defragment. It will take time.
The last two steps (8 and 9) may take a while, if not recently done so. This should be done like a routine at the day end or before starting the work in the morning. It takes no longer than 20 minutes and often much less.
Similar Interesting Posts: